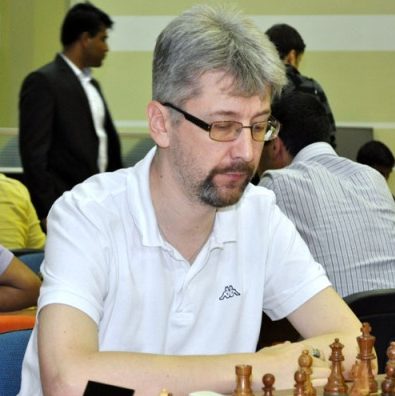 December 1, 2017
Normunds Miezis
From: Latvia
Grandmaster | 2468
Normunds Miezis is a Latvian chess Grandmaster. He obtained the title of International Master in 1993, before becoming a Grandmaster in 1997.
He has won the Latvian Chess Championship two times, in 1991 and 2006. He has also achieved a shared 1st place in Rilton Cup 2005/06. Normunds Miezis scored a remarkable 7/9 in 14th Dubai Open in 2012 sharing 1st place.
Normunds Miezis has represented Latvia at the Chess Olympiad in 1998, 2000, 2002, 2004, 2006, 2008, 2010, 2012 and 2014.