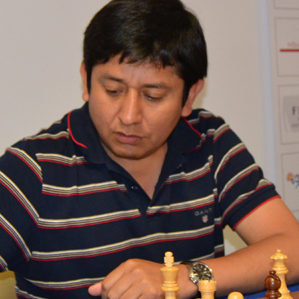 April 24, 2017
Miguel Munoz
From: Spain
Grandmaster | 2497
Miguel Muñoz Pantoja is born and raised in Peru, but has lived the in Barcelona the last couple of years. Miguel became an International Master is 2002 and then a Grand Master in 2012.
In 2012 Miguel finished as runner up in the Spanish Chess Championship on equal points with the winner. Miguel has also been Catalan champion in chess.
Miguel is among the strongest blitz players in Europe with 2659 in blitzrating. In 2016 he competed in the European Blitz Chess Championship, and finished 24th scoring 17,5/26.
This is the second time Miguel is participating in an international chess tournament in Faroe Islands, finishing as a runner up in Runavík Open in 2016.